Location
Our track is located on the corner of Anderson Street and Nelson Road in Lilydale, Victoria.  The track is open to the general public at all times where it is not closed for maintenance or club events.
Map
360 View
History
Our club is one of the oldest clubs in Victoria having begun in 1980 and incorporated in 1985.  
The track was completely rebuilt in 2012 as can be seen in the pre-completion photo below: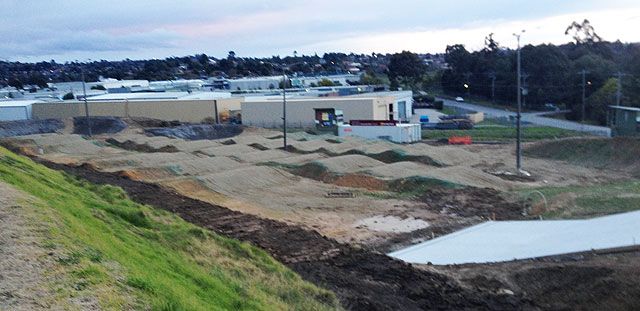 The berms were asphalted some years later in 2018 to provide a safer surface with less maintenance.